Production Name:
Steel Entrance Door

Regular size range:

single door:2050*960mm,2200*960mm

unequal double door:2050*1180mm,2200*1180mm

Material:

Aviation aluminum profile card edge+Galvanized steel

Style:

European,Chinese style,Classic style,Modern Style

Surface Color:

bronze gold,Platinum Gold,Fancy Gold,black walnut,Africa walnut,obsidian black,black+dark gray

Accessories:

Handle lock,hinges,door closer,door viewer,door stopper and others as request

Finish:

Exterior decorative panel

Craftsmanship:

1.Exterior decorative panel(4MM carved aluminum plate)




2.Aviation aluminum profile card edge(Precision cast galvanized steel sheet for automobiles)




3.Galvanized steel




4.steel door frame




5.door core(Fire-resistant rock wool)




6.keel frame




7.Galvanized steel(Paint-free/paint setting and color fixing)




8.interior decorative door panels

Features:

1. Simple and fashionable design of European style.

2. 3D visual effect makes design and function focused together perfectly and sharp color contrast for high visional impact.

7. Warranty: 5 years paid limited warranty.
1. Durability: Stainless steel doors are highly durable and can withstand harsh environmental conditions, including extreme temperatures, moisture, and chemicals. They are also resistant to rust, corrosion, and staining, making them ideal for high-traffic areas or industrial settings.

2. Aesthetics: Stainless steel doors have a sleek and modern appearance that can complement a variety of interior and exterior design styles. They are available in a variety of finishes, including polished, brushed, and matte, allowing for customization to match any aesthetic.

3. Hygiene: Stainless steel is a non-porous material, which means it is resistant to bacteria and other pathogens. This makes it an ideal choice for areas that require high levels of cleanliness, such as hospitals, laboratories, and food processing facilities.
4. Security: Stainless steel doors offer a high level of security due to their strength and durability. They are difficult to break or damage, which can help deter theft or unauthorized entry.

5. Low maintenance: Stainless steel doors require minimal maintenance and are easy to clean. They can be cleaned with a mild detergent and water, and do not require any special treatments or coatings to maintain their appearance or performance.

6. Environmentally friendly: Stainless steel is a sustainable material that can be recycled at the end of its life cycle. This makes it an eco-friendly choice for those who are concerned about their environmental impact.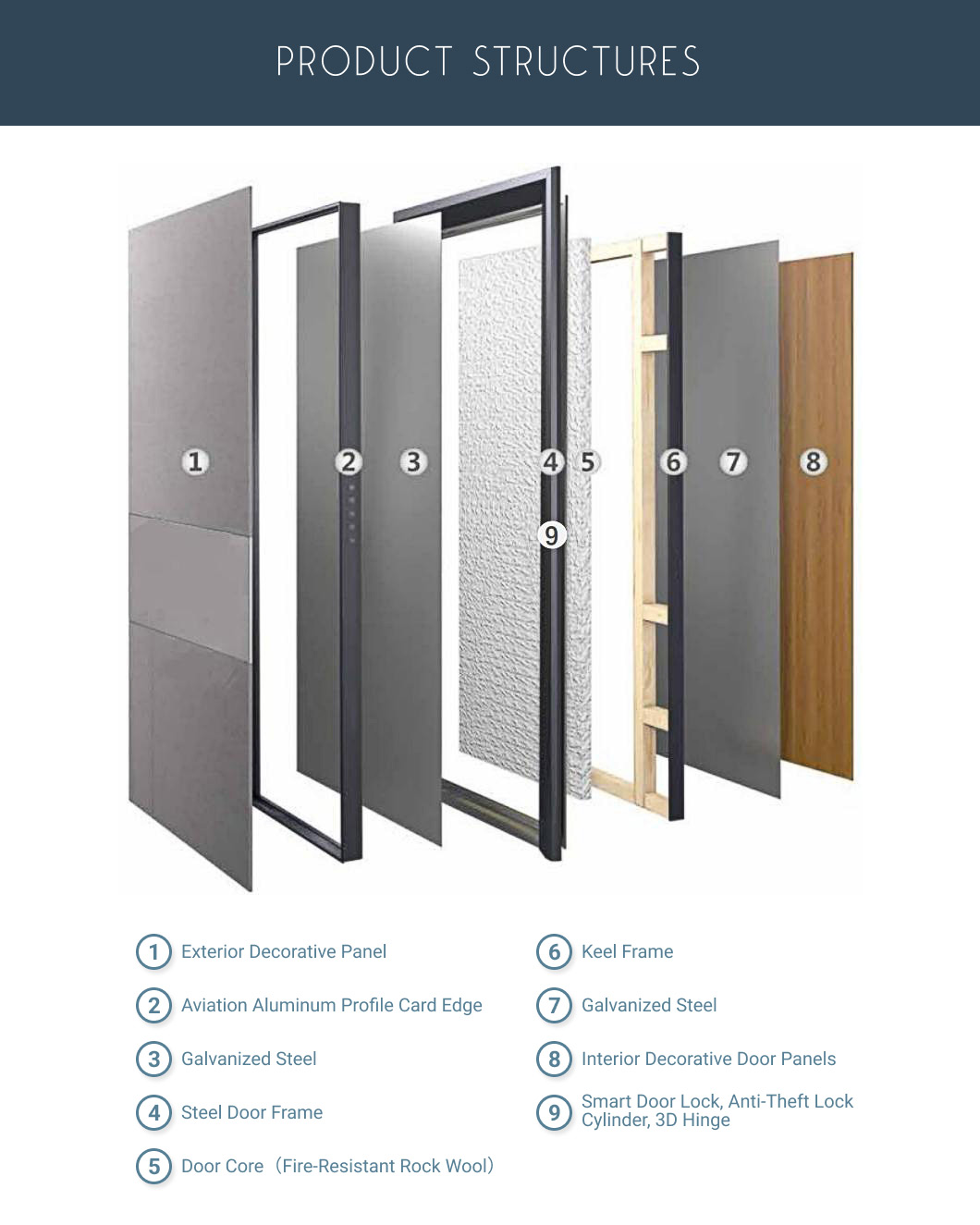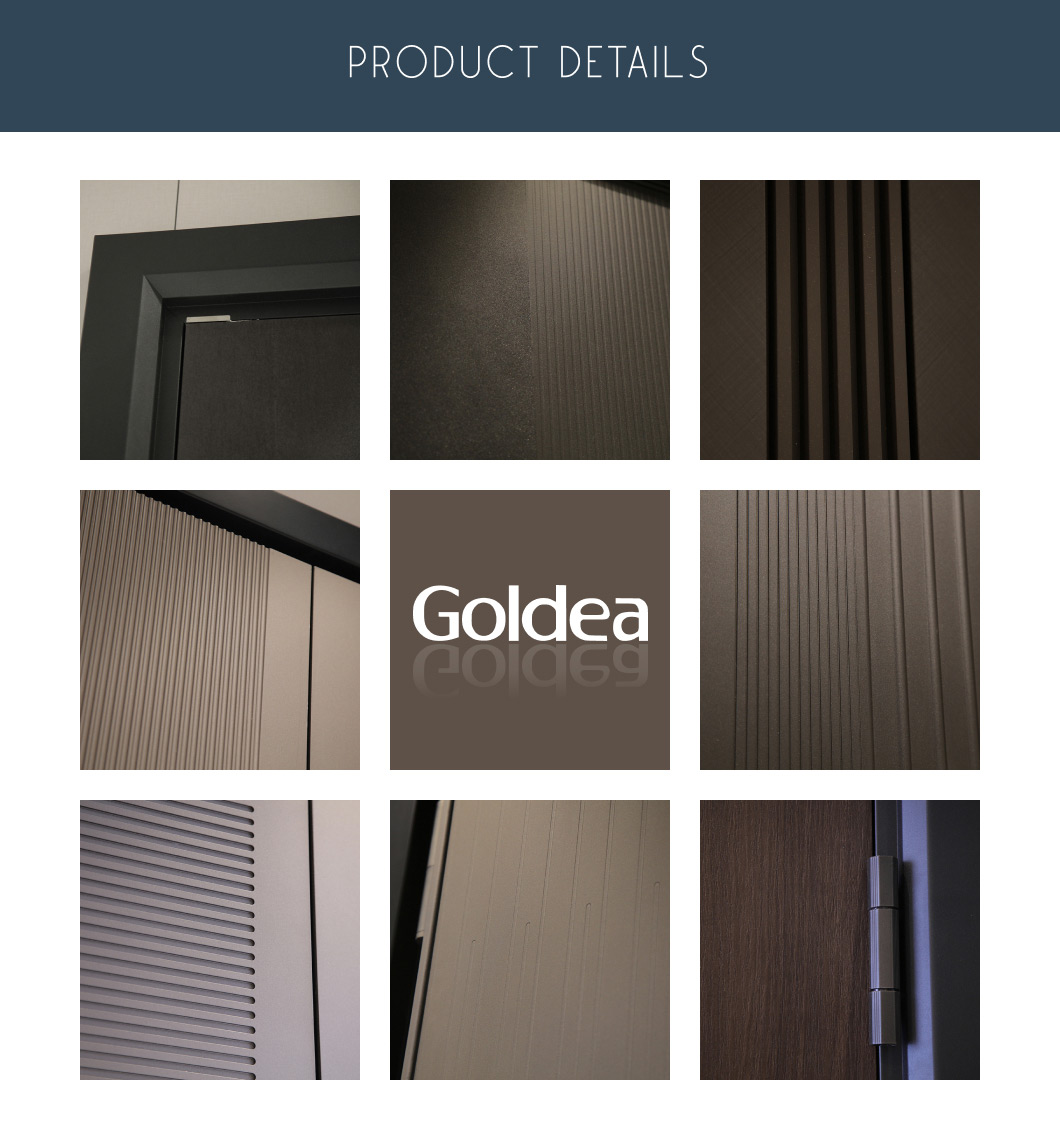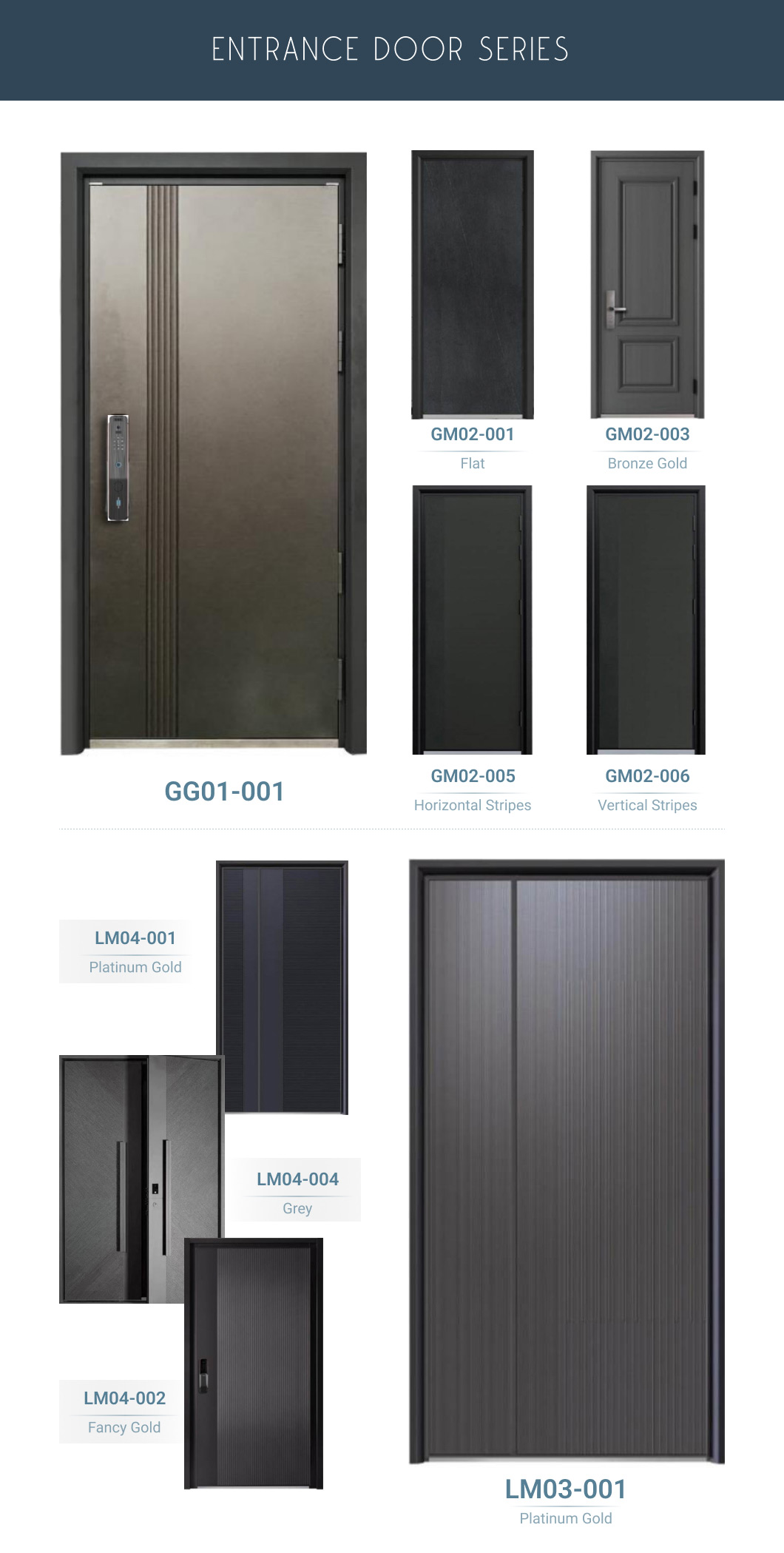 CATALOGUE
Goldea wooden door catalogue WPC products brochure
Video